We recently welcomed one of the biggest vibratory hammers we've ever had in the yard.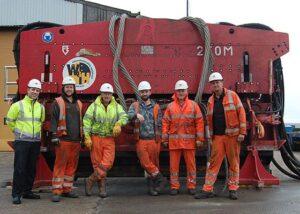 With only a week between jobs in the UK, and not enough time to send it back to the Netherlands and return it ready for the next hire, the vibro and power pack came into Ipswich for us to check over and prepare ready for the next project.
Weighing in at 36,000kg and standing at 3.5 m tall and over 5 m wide, it wouldn't fit in the workshop – and there were other maintenance jobs going on, so all work was carried out in the yard.